Sagrada EN
Become an artisan constructing Sagrada, Barcelona Cathedral's masterpiece.
Follow Gaudi's step, one the most famous architects who built Sagrada, Park Güell, Casa Mile and Casa Batllo.
Draft dice and use the tools-of-the-trade in Sagrada iconic stained glass window.

The highest scoring window artisan wins!


In more detail, each player builds a stained glass window by building up a grid of dice on their player board. Each board has some restrictions on which color or shade (value) of die can be placed there. Dice of the same shade or color may never be placed next to each other. Dice are drafted in player order, with the start player rotating each round, snaking back around after the last player drafts two dice. Scoring is variable per game based on achieving various patterns and varieties of placement...as well as bonus points for dark shades of a particular hidden goal color.

Special tools can be used to help you break the rules by spending skill tokens; once a tool is used, it then requires more skill tokens for the other players to use them.
Product Details
Data sheet
AUTHOR(S)

Adrian Adamescu, Daryl Andrews

ARTIST(S)

Peter Wocken

PLAYERS COUNT

1
2
3
4

LANGUAGES

EN

DURATION IN MINUTES

30-45 min.

BARCODE

0728028379730

PUBLISHER

Floodgate Games

COLLECTION

Sagrada

DATE DE SORTIE

2020-09-09

WEIGHT OF THE GAME BOX

1.070 kg

SPECIAL ITEM

NO
You might also like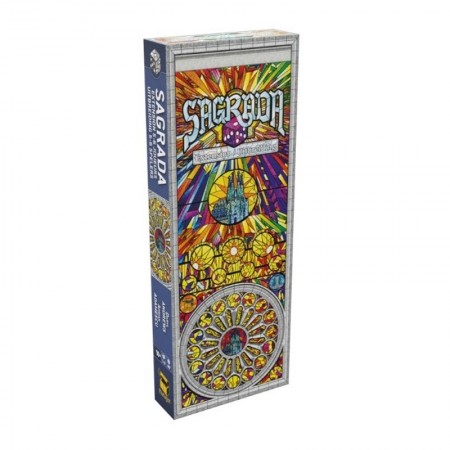 Dany Andrews

Adriana Adamescu

Peter Wocken

1 à 6

Dutch

French

40'

3760146645080

295x114x35

0.5

12

NO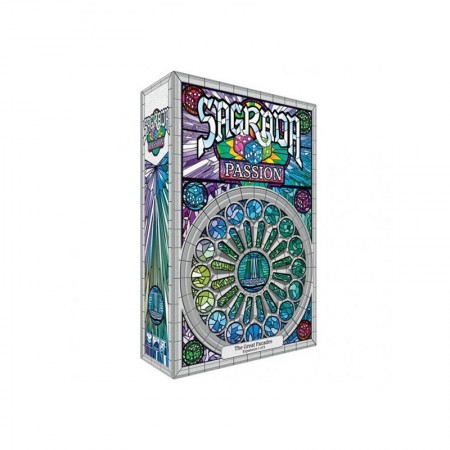 Adria ADAMESCU

Daryl ANDREWS

Adrian Adamescu, Daryl Andrews

Matt Paquette, Peter Wocken

Peter Wocken

6

5

3

4

2-5

14+

FR

NL

30-45'

20-40 min.

3760146646957

Matagot

Sagrada

100 x 150 x 47 mm

0.260 kg

10

NO

CN